2007-18 Tahoe, Yukon, Yukon XL 4WD Chevy, GMC Suspension
Suspension lift kits for your Chevy Tahoe or GMC Yukon or Yukon XL require a little knowledge about exactly what suspension components are on your 2015 and later model vehicle. This is important as these components are NOT interchangeable. Make sure you get it right the first time to save expensive returns and re-ordering. 2015 and up models could have any one of 3 different configurations of control arms / knuckles. It's up to you to verify what's on your truck before placing your order.

Once that's done, determine which of the many combinations of components needed to get your ride looking the way you want. Our manufacturers offer various options for lifting the front with strut spacers, replacement struts, and new coilovers. To maintain the factory correct geometry, some of the other components required include lifted steering knuckles, crossmembers, control arms and other bracketry. A certified mechanic is recommended for installation of these complex lift kits.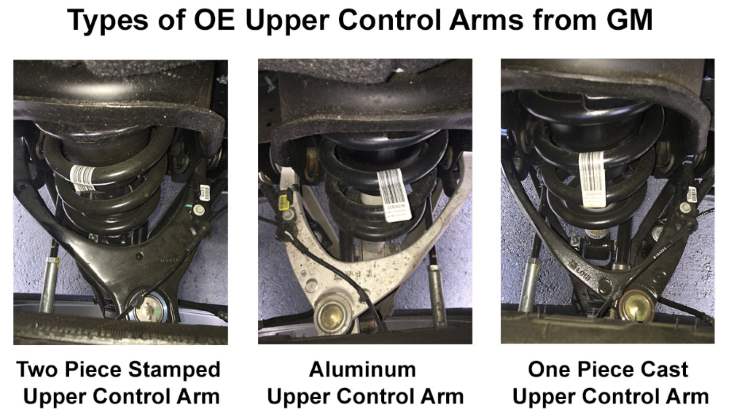 ReadyLift offers high quality components for your Chevy, GMC that maintain the factory ride. Advanced technology and innovative research are mainstays of the ReadyLift brand. Backed by the ReadyLift Limited Lifetime Warranty.
FREE SHIPPING on select items to lower 48 States
Vehicle
Drive
Price
Item #
2007-17 Tahoe, Yukon, Yukon XL 1500 1.5" lift kit
2007-17 Tahoe, Yukon, Yukon XL 1500 1.5" lift kit
4WD
69-3010 RL

More Info

2007-17 Tahoe, Yukon, Yukon XL 1500 (aluminum) 4" lift kit
2007-17 Tahoe, Yukon, Yukon XL 1500 (aluminum) 4" lift kit
4WD
69-3496 RL

More Info

2007-17 Tahoe, Yukon, Yukon XL 1500 2.25" lift kit
2007-17 Tahoe, Yukon, Yukon XL 1500 2.25" lift kit
4WD
69-3015 RL

More Info

2007-17 Tahoe, Yukon, Yukon XL 1500 (cast steel) 4" lift kit
2007-17 Tahoe, Yukon, Yukon XL 1500 (cast steel) 4" lift kit
4WD
69-3495 RL

More Info